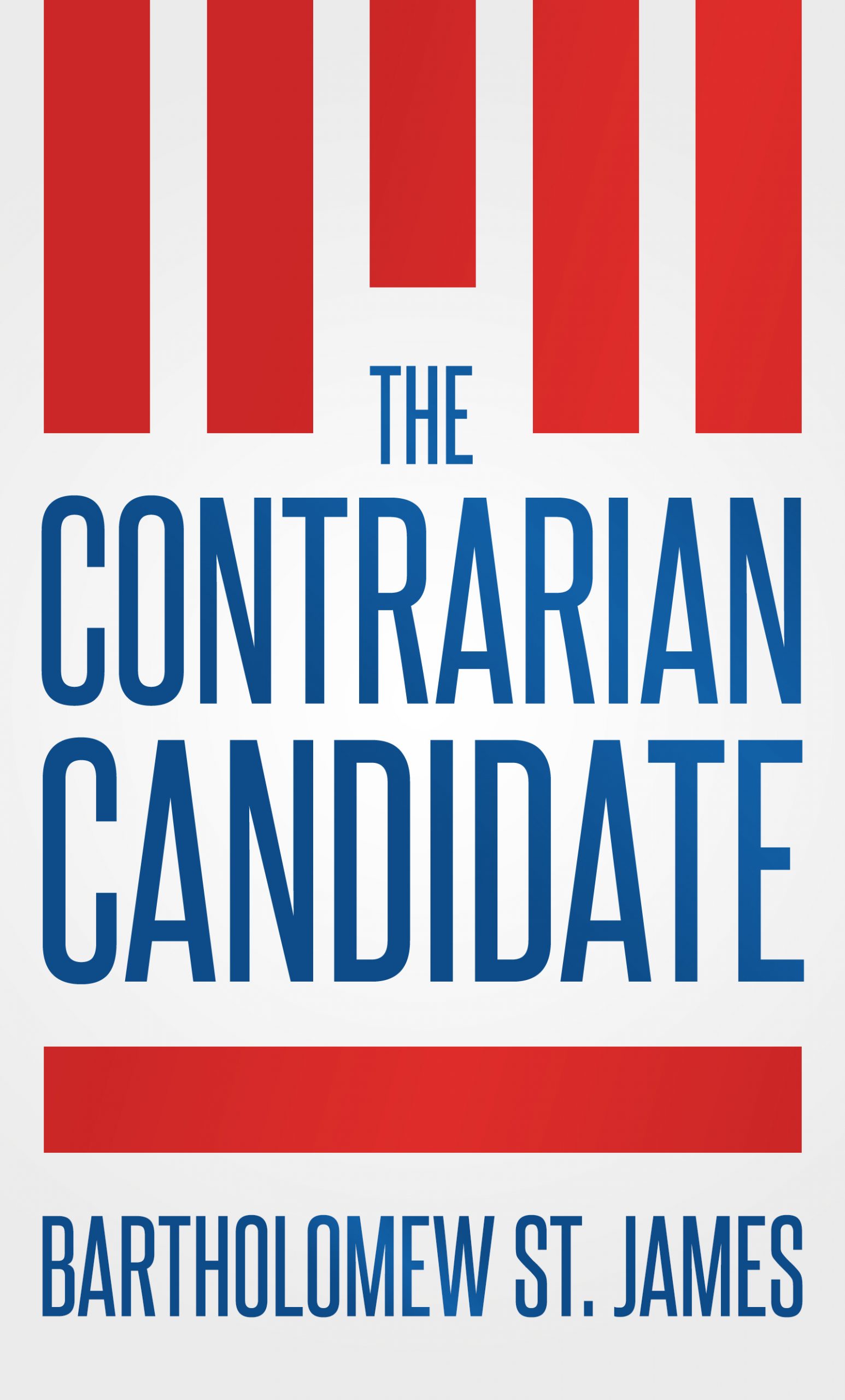 By Bartholomew St. James
The Contrarian Candidate
A political novel
Can a scathing stand-up comic betray the narcissist-in-chief,
dodge an assassin's bullet and win the Presidency?
Who doesn't love a good behind-the-scenes political story? It takes place during one day in the U.S. Presidential campaign on debate day. Former stand-up comic, Charlie Wyatt, has been an avid supporter of the President…until he just can't take any more. He can't bear the lying, cheating, and the flagrant display of corruption. He can't condone the in-your-face racism, the destruction of families, and the escalation of violence instigated by the President's very own brand of hate speech. He can't bear the decimation of inalienable rights of the America he has always loved.
A most unexpected choice, Charlie Wyatt, the real-life comic decides to try to save the country he loves. Charlie takes life into his own hands to run for President. This political novel takes you on a journey with Charlie to address what we are all thinking about right now.