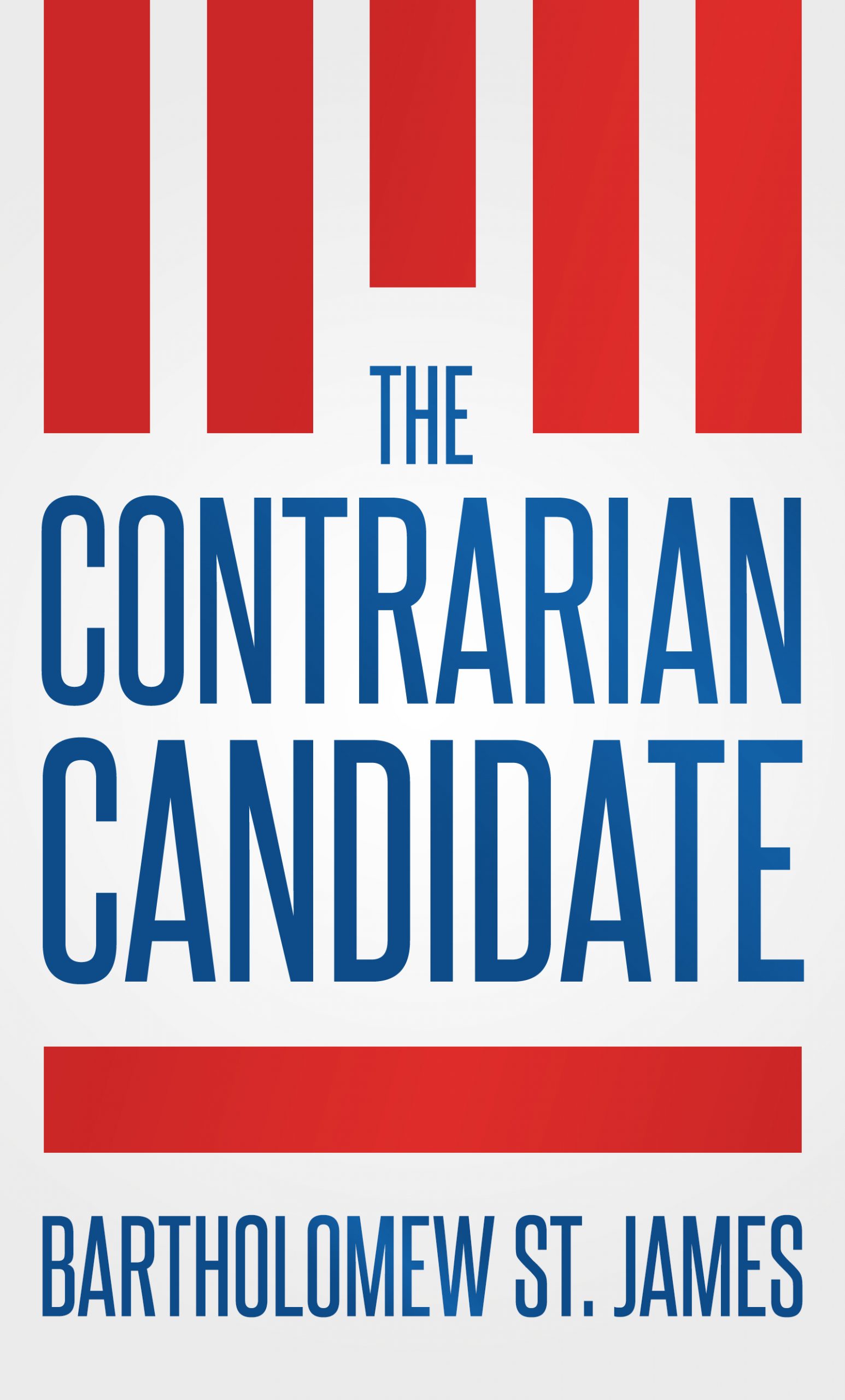 By Bartholomew St. James
The Contrarian Candidate
A political novel
Can a scathing stand-up comic betray the narcissist-in-chief,
dodge an assassin's bullet and win the Presidency?
Who doesn't love a good behind-the-scenes political story? It takes place during one day in the U.S. Presidential campaign on debate day. Former stand-up comic, Charlie Wyatt, has been an avid supporter of the President…until he just can't take any more. He can't bear the lying, cheating, and the flagrant display of corruption. He can't condone the in-your-face racism, the destruction of families, and the escalation of violence instigated by the President's very own brand of hate speech. He can't bear the decimation of inalienable rights of the America he has always loved.
A most unexpected choice, Charlie Wyatt, the real-life comic decides to try to save the country he loves. Charlie takes life into his own hands to run for President. This political novel takes you on a journey with Charlie to address what we are all thinking about right now.
Roger Currie
columnist and broadcaster
In praise of  The Contrarian Candidate:
 So this is how everything ends up compromised…political leadership, media,
elections, intimate relationships…The Contrarian Candidate take the up close
and personal view behind the scenes so that the unthinkable seems reasonable, however wrong it may be…but understanding it all provides hope and humanity….
Patrick Lowe
filmmaker and documentarian
Intense and  fast paced, this novel takes the pulse of the current American zeitgeist …readers will be well rewarded to open this dry, incisive political satire…highly readable!"
Lesley Hughes
Canadian journalist and frequent book reviewer based in Winnipeg, Canada.
Fiction bests non-fiction once again, as The Contrarian Candidate takes on the
big question citizens of the world are asking: how did America decline into its
current miserable state? And is there a door marked EXIT? The novel brims
with the honesty and compassion needed for political opponents to come together. Too entertaining to put down and too insightful to forget…..