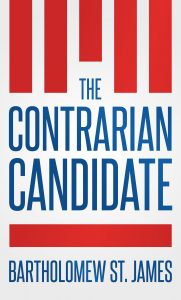 www.Bartholomewsthames.com is back up.
Was the attack a coincidence? Maybe.
The hackers appear to have been from the USA and we suspect this is no coincidence as The Contrarian Candidate is a very political book, based on its name and spectacular cover deeply related to Trump.
We think our site was deliberately hacked on Trump's last day in office. The site has been repaired.